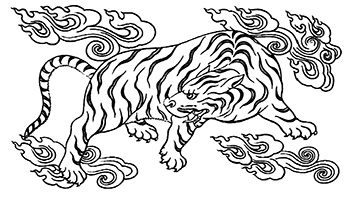 DATE:
Saturday 3 September 2022 (10:00 -18:00)
Saturday 17 September 2022 (10:00 -18:00)

LOCATION:
Auckland Shambhala Meditation Centre
Price for repeaters

:
$
40
MEEK with Jesse Miller Saturdays 3rd September and 17th September, 2022
". . . The warrior's path of the four dignities . . . is connected with how to
incorporate more and more space into your world
. . . As your world becomes more and more vast, obviously, any notion of self-centered,
egotistical existence becomes increasingly remote.
So the path of the four dignities is also connected to realizing egolessness."
"The warriors who are meek are friendly to themselves and merciful to others."
Chögyam Trungpa Rinpoche
Following the Sacred Path programmes of Windhorse and Drala, you are now warmly invited to attend the first of the Four Dignities programmes, Meek.

This is the first time the Four Dignities have been offered in New Zealand for at least ten years. The programme will be held on Zoom.
The Director, Jesse Miller, needs no introduction: we have been greatly fortunate in having him offer his deep experience and insight to us in these recent, more advanced programmes.
The programme will start at 10.00 am and finish at 6.00 pm
Cost of programme: the fee for the programme is $50, or $40 for those repeating.
Payment is by direct transfer into ANZ account no. 06-0606-0126783-00
Please put your name and 'Meek' into the reference boxes. Thank you. After payment, and before the programme begins, you will receive further information including the Zoom link, the programme schedule and texts.